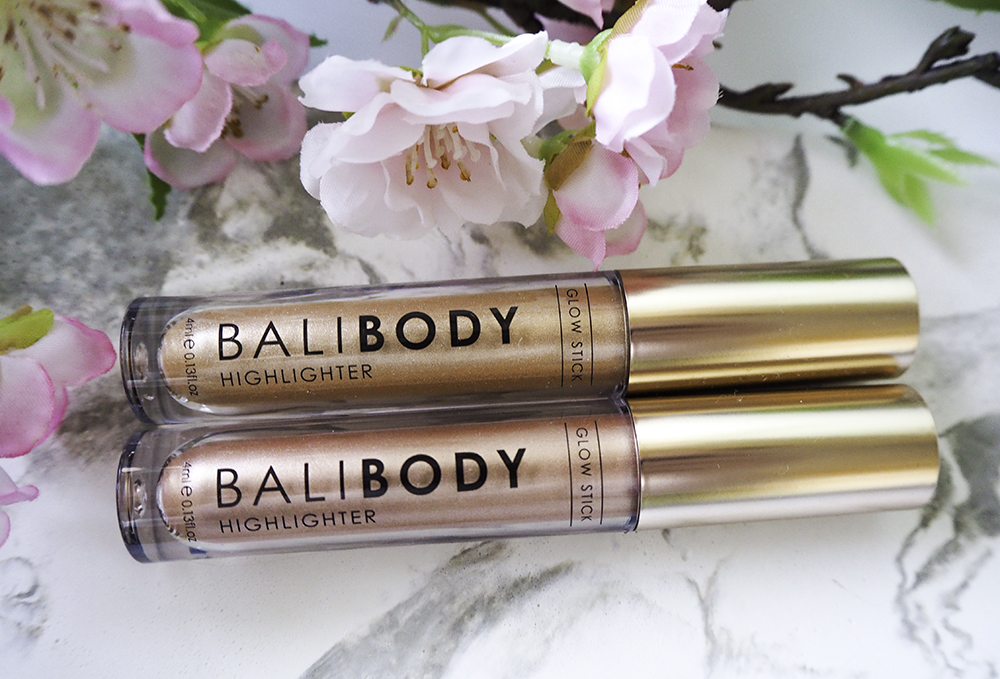 Disclaimer: Bali Body gifted me this product for review purposes
For today's post, I'm so excited to be sharing a blog post about Bali Body's brand new Highlighter Sticks. I've loved all of the Bali Body products I've been gifted before – the Shimmering Body Oil, BB Cream and SPF – so I couldn't wait to try the highlighters out.
Bali Body gifted me the new highlighters for review purposes, so I'd like to say a massive thank you to Hayley from Bali Body for such a wonderful opportunity. Although these products were gifted to me, I always vow to be honest and will share my thoughts whether they are good or bad.
There are three highlighter shades available. I opted for the shades Moonlit – a beautiful champagne gold – and Rose Gold – a pretty rose gold shade.
The third shade is called Sunkissed which is lovely bronze shade. I only didn't ask for this as after seeing some swatches on other people, I knew it would be too dark for my skin. However, Sunkissed would be beautiful on deeper skin tones.
So, are the Bali Body Highlighter Sticks as good as the company's skincare and suncare products? Keep on reading to find out!
What is Bali Body?
Bali Body is an Australian, vegan-friendly beauty company which creates products that are nourishing and beneficial to the skin. The company is famous for its tanning products, but it also does a nice range of skincare and suncare products.
The company recently launched a cosmetics page on its website to coincide with its new highlighters.
Product claims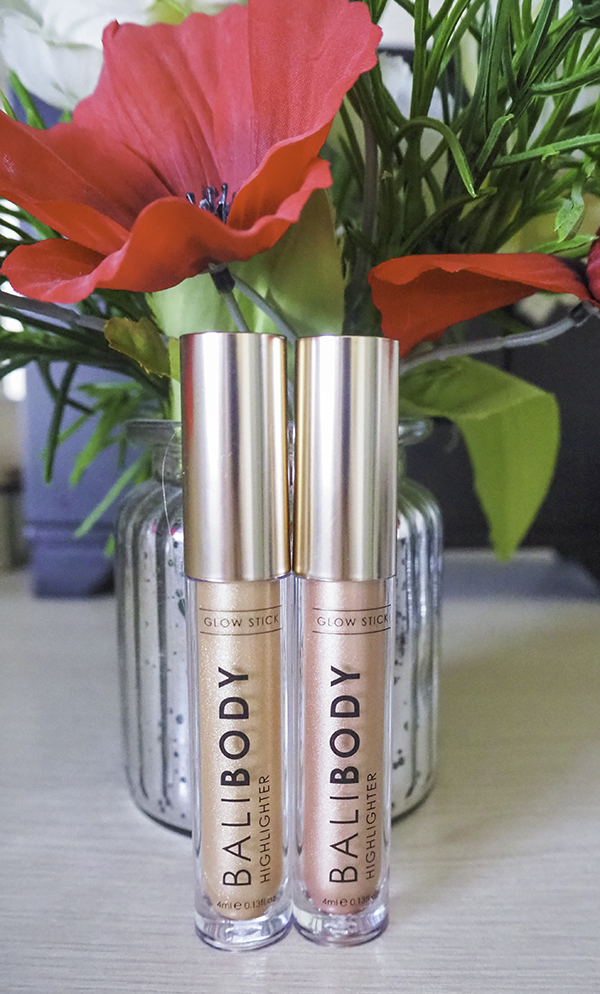 Complete every makeup look with the Bali Body Highlighter Stick. This cream to matte formula easily blends into the skin, creating a soft, seamless glow. Available in 3 luxe shades: Moonlit, Rose Gold & Sunkissed.

Bali Body
The Highlighter Sticks come with a large applicator so the product can be easily applied over the cheekbones, nose & cupids bow day or night for a long-lasting glow.
My thoughts
First of all, the packaging is stunning. It's chic, sophisticated and understated. I love the shiny gold lid! The packaging also looks luxe, which I'm here for.
One of my favourite things about the Bali Body Highlighter Sticks is the large doe applicator. This makes applying the product so easy. It also helps you control how much product you want to put on your skin. I've used liquid highlighters in a squeezy tube in the past where too much product comes out and it's so frustrating!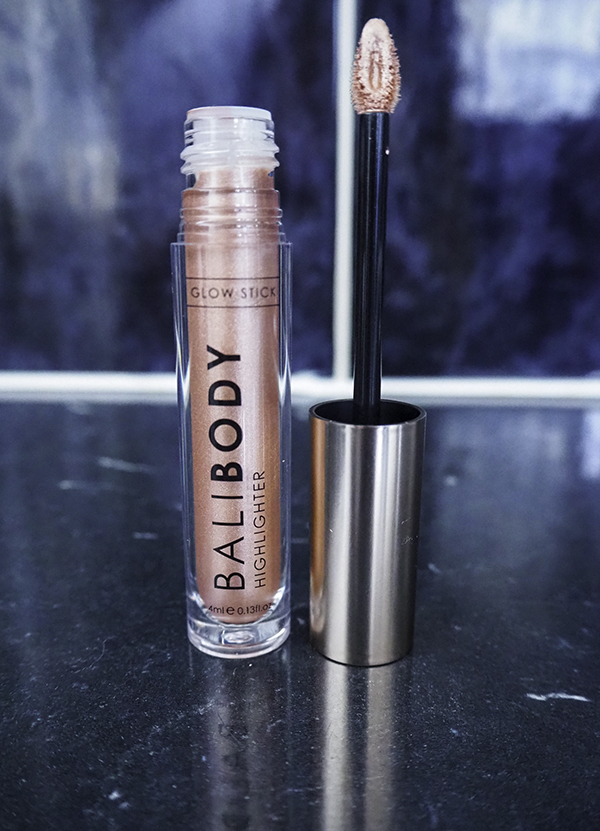 I think the highlighter applies best when you swipe some product from the applicator onto the desired area, such as your cheekbones, and then use your finger to gently tap the product into your skin. The formula is very creamy but dries down beautifully. You have time to pat the product into your skin, though, so you don't need to rush to get it done.
But to really test the highlighters out, it was time for swatches and a makeup look.
Swatches and makeup look
Swatches aren't always accurate at telling you how good or bad a makeup product is going to perform. However, they're normally a good indicator of a product's texture, pigmentation and shade.
Here are the Bali Body Highlighter Stick swatches: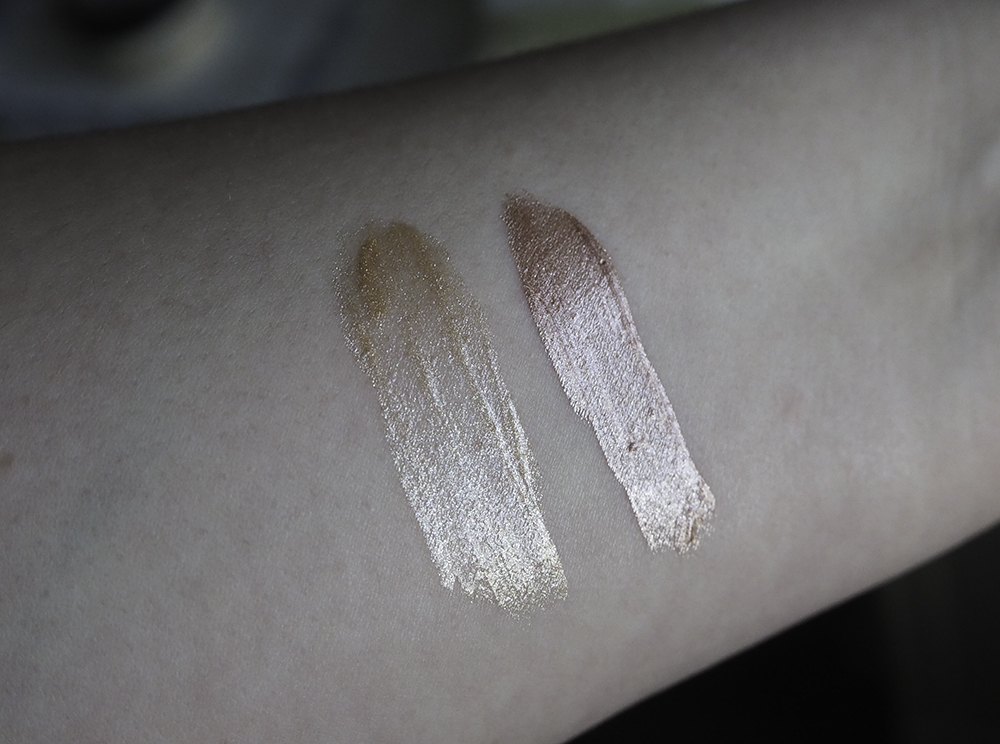 How stunning are the swatches?! They're so pigmented and shiny. They're not glittery highlighters but have more of a 'wet look', which I think is so pretty.
The Bali Body highlighters dried down pretty quickly too, so there's no worry of it staying tacky on the skin.
But I wanted to see how the highlighters would look on the skin, so I put together a quick makeup look to try them out. Here's how the highlighter looks on: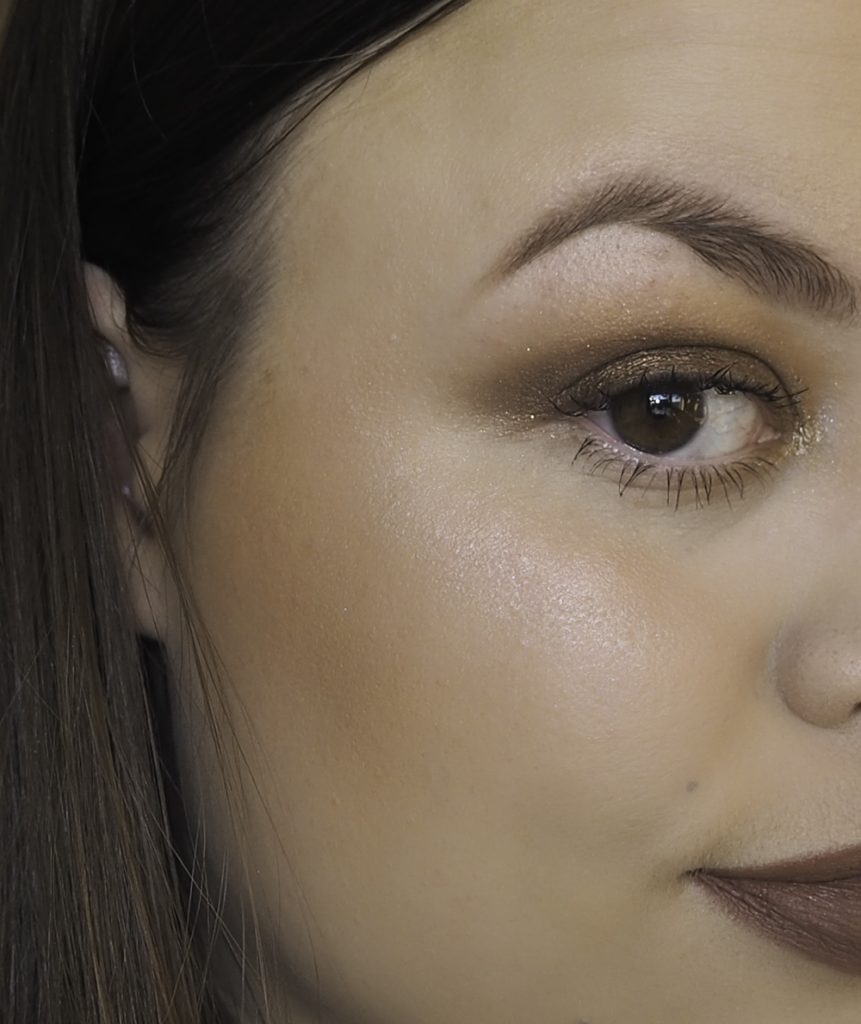 I used the shade Rose Gold and I am OBSESSED with it. It gave such a beautiful soft and wet look highlight but without looking too glittery or OTT. I love a blinding highlighter as much as the next person but I also love these softer highlighters, too.
You could use the Bali Body Highlighter Sticks for day or night by building up the product to the desired intensity. As the highlighters are so pigmented, you can easily build up colour.
These are definitely amongst my favourite highlighters, along with the ABH x Amrezy Highlighter and BECCA Shimmering Skin Perfector in Vanilla Quartz.
Where to buy
Retailing for £25.95, you can purchase the Highlighter Sticks from the Bali Body website. You only get 4ml of product per highlighter, which makes them pretty expensive. However, the highlighters are stunning and you could save them for special occasions so you don't get through them too quickly.
For budget-conscious people, there are definitely much cheaper highlighters out there. But if you like that 'wet look' highlight and want a beautiful, high-quality product, then the Bali Body ones are a great choice.
Final thoughts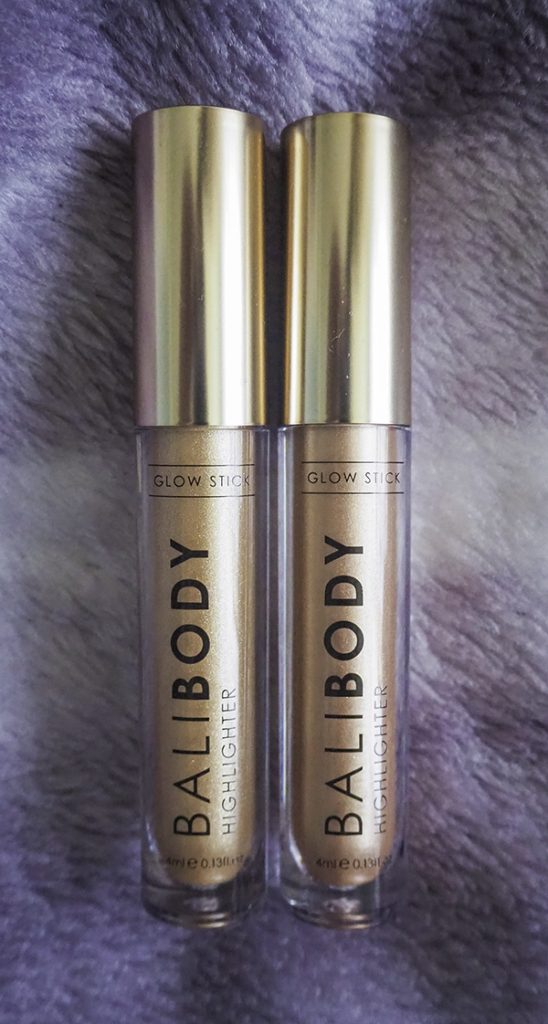 I love the Bali Body Highlighter Sticks. The shades are beautiful, the packaging is pretty and they're extremely pigmented.
I'd give the highlighters 5 stars in terms of quality but I appreciate they are expensive compared to other highlighters on the market, which needs to be taken into account. But for people who want a new highlighter and aren't concerned about affordability, I can't recommend these enough.
Rating: 4.5 stars