Following an overwhelmingly positive response from my Twitter poll that I should start a new monthly goals series on A Woman's Confidence, I've decided to share my March 2020 goals.
Each month, I'm going to share both my personal and blogging goals. This is mostly to track my progress and hold myself accountable but also to share with you all what I'm reaching for. Hopefully, this series will help you think of new goals for your own life, too.
I've always enjoyed reading monthly goals posts, so here's my first ever March goals blog post.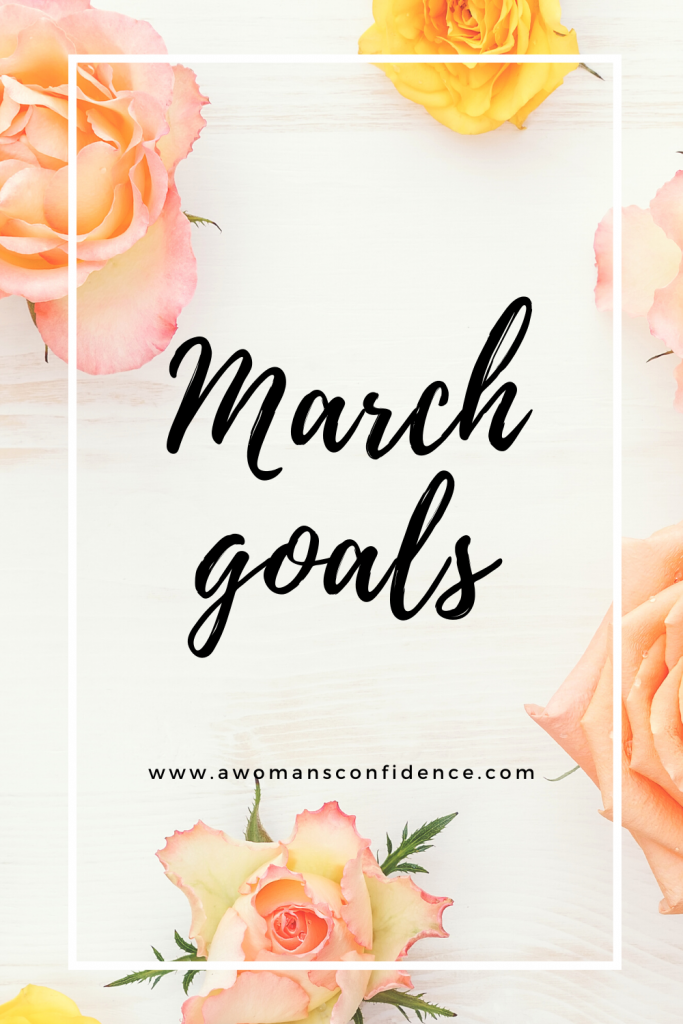 Personal goals
1. Get back to waking up at 6am
Since working from home most days, I've found myself slipping out of my routine of going to bed at 10pm and waking up at 6am. However, this morning routine helped me be way more productive, so I need to get that self-discipline back.
For more information on how to create a productive morning routine, you can read my top tips on how to start your day off right here.
2. Dedicate more time to mental health
Even though I'm good at self-care and taking time for myself, I sometimes neglect my mental health if I'm feeling down or exhausted. When I'm feeling low, I'm going to make a point of writing my thoughts down, which should hopefully help with my mental health.
3. Do yoga most days/every day
I love yoga and I really want to make a point of incorporating a yoga practice every day or at least most days. After I've completed a yoga workout, my mind and body feel so much better. Plus, it's great at relieving stress, which is pivotal when work is busy.
Blogging goals
1. Update slider images
To keep my blog looking fresh, I want to update my slider images. This should help change up the look of my blog and give me a chance to take some more photos with my camera. I feel like I'm getting better at taking flatlay pictures, so I'm excited to take some more photos.
2. Install a font plug-in
Another way to keep my site looking new is to install a font plugin to switch up some of my heading fonts within my blog posts. Fonts are a really good way to add more character to the look of a website, so I'd love to play around with some new fonts on my site. Suggestions for font plug-ins are welcome!
3. Find new bloggers to connect with
I'd love to connect with more bloggers, especially beauty bloggers like myself. I enjoy reading different content and building my blogging network, so I'm hoping to discover some new bloggers this month, whether that's on social media or through different sites.
4. Schedule tweets
I used to be on the ball with scheduling tweets but I've been pretty rubbish recently. And that needs to change. I want to get back to having loads of tweets scheduled.
---
I've deliberately not set myself too many goals this month because I need to be able to achieve them alongside all the ongoing things I want to do with my life. Setting realistic, manageable goals is key and I'm hoping to succeed with my March goals.