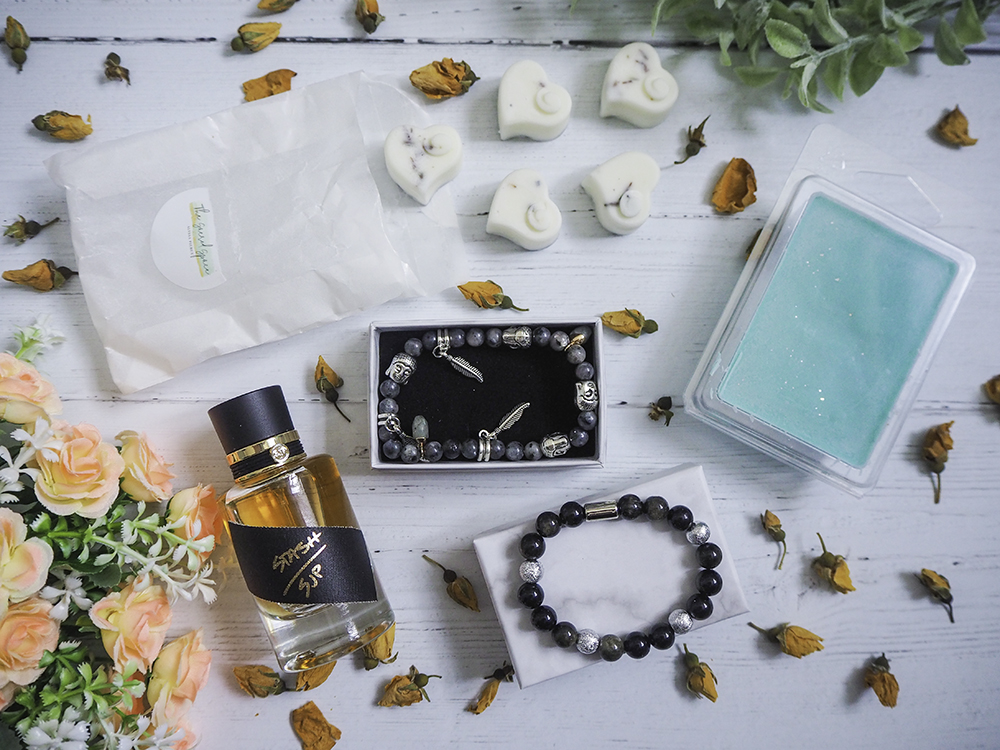 This is a bit of a different post for me but I wanted to share my experience of winning my first ever giveaway. It's even better because I won the giveaway from one of my favourite bloggers ever: The Sacred Space.
I genuinely don't think I've ever won anything. Alyssa, who owns and runs The Sacred Space blog, announced a fun giveaway towards the end of 2019 on social media, which included some wax melts and crystal bracelets. Knowing how much I like Alyssa's blog, I knew I'd love what she was offering in her giveaway. And I won yaaay!
The giveaway coincides with the launch of Alyssa's new Etsy store called TheSacredSpaceAP. The products I won in the giveaway are all available Alyssa's new Etsy store, where she sells a wide range of vegan wax melts, candles, crystal bracelets, tarot cards and other goodies.
In this post, I'm going to be talking about what I won, the benefits of the products and how I'm getting on with them. Keep reading if you'd like to learn more.
What I won
In the giveaway, I won some Lavender Soy Wax Melt Hearts, a Good Luck Soy Wax Block, a Black Tourmaline Crystal Bracelet and a Labradorite Crystal Charm Bracelet.
The following descriptions come from Alyssa herself.
The wax melts
All candles and wax melts are made with soy wax and natural ingredients making them 100% vegan. Essential oils are used in all candles and wax melts so there are no fake, synthetic scents. Handmade and hand-poured with love.

Alyssa
Handmade Lavender Soy Wax Melt Hearts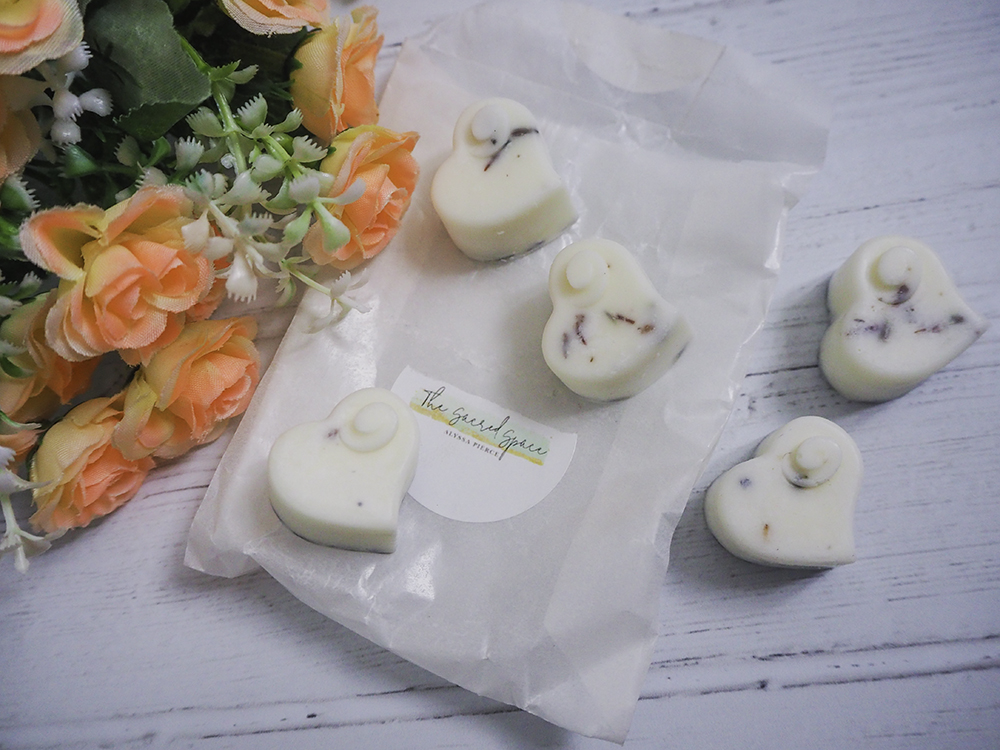 The lavender hearts are made with lavender essential oil and lavender buds. Lavender is brilliant for stress and anxiety management, helping insomnia or to get a good night's rest, is an anti-inflammatory and is a beautiful relaxing scent for your mind, body and soul.
£2.50
Handmade Good Luck Soy Wax Block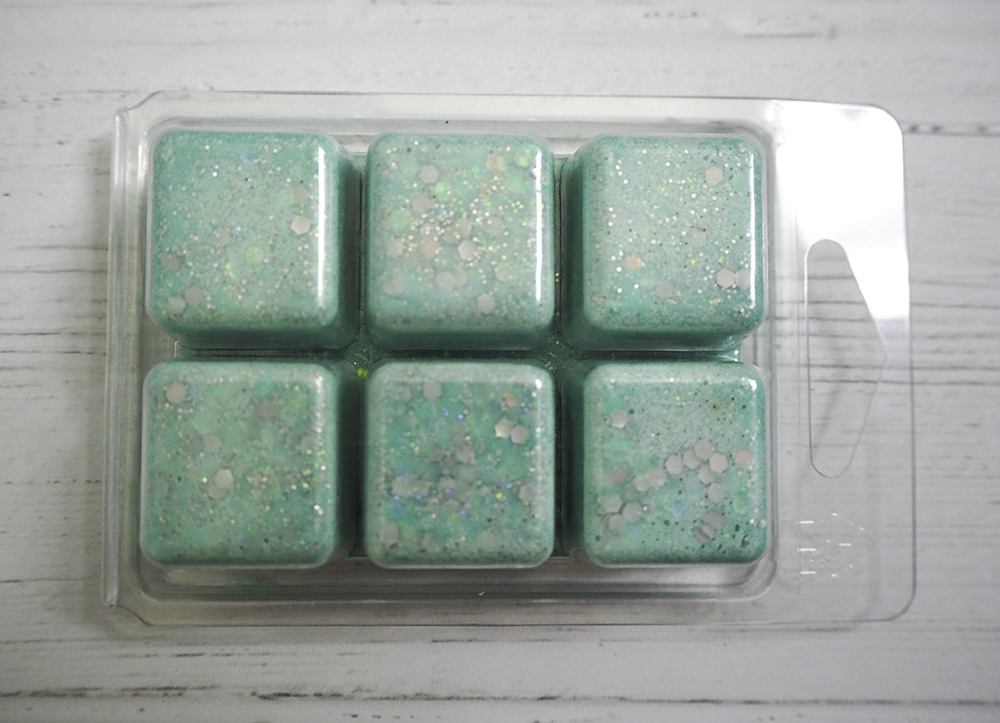 These gorgeous blocks are made with wild orange and bergamot essential oils, giving these wax melts a citrus refreshing scent.
I call this blend my good luck blend as wild orange has been seen as a symbol of good luck since ancient China and bergamot is said to bring the feeling of joy and success.
£3
The crystal jewellery
Crystal jewellery is made with high-quality crystals that are charged in full moons, cleansed with sage and Reiki-charged. The bracelets are on special stretch string which unlike elastic is high-quality and made especially for crystal jewellery.

Alyssa
Black Tourmaline Crystal Bracelet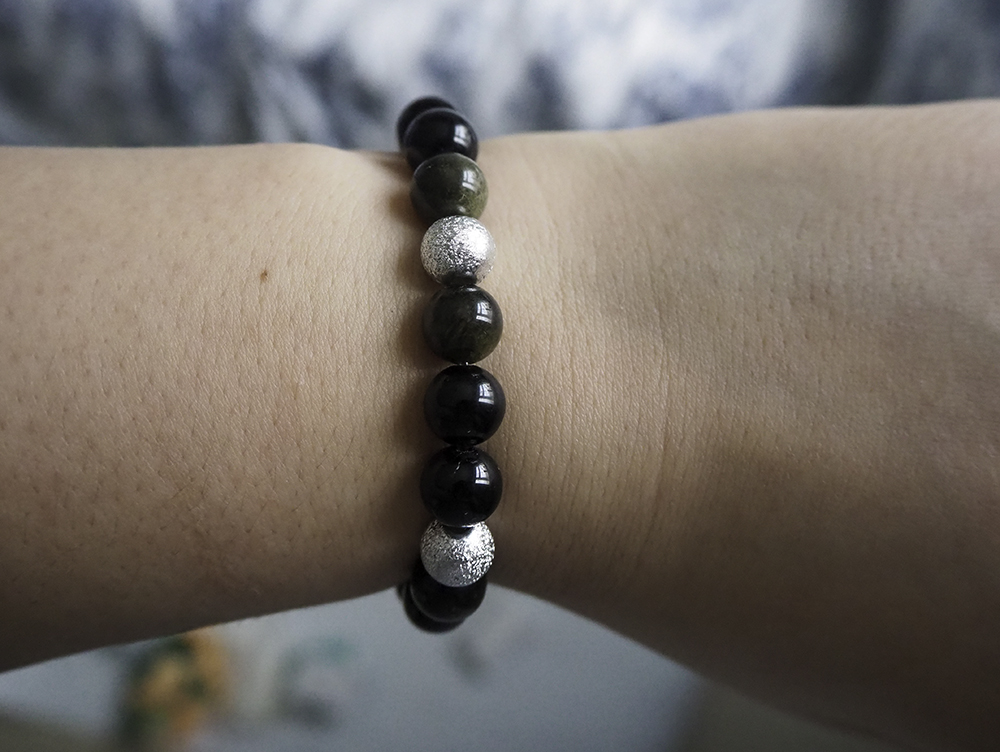 Black Tourmaline is the best protection crystal around and one you can wear daily. It is incredibly grounding, helps relieve stress, protects you from negative energies (great to use whilst meditating or to sleep with under your pillow) and it helps you connect spiritually.
£6
Labradorite Crystal Charm Bracelet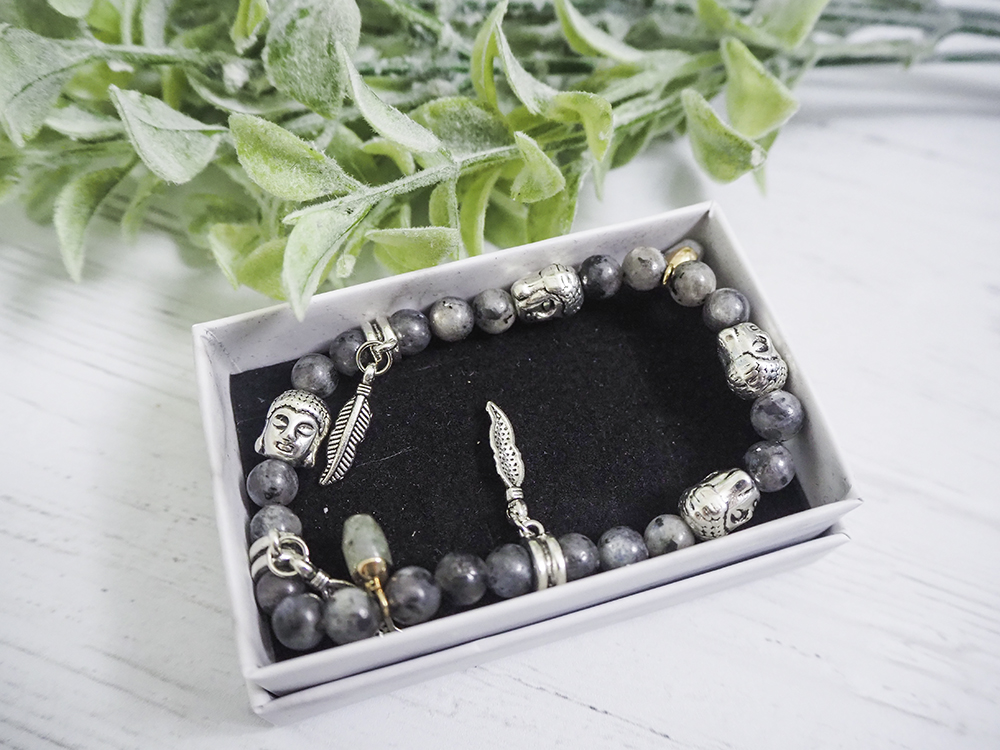 Labradorite is a very magical and spiritual crystal. If you are going through a spiritual awakening or enlightenment, then this stone is for you.
Labradorite is said to enhance any psychic gifts/abilities, strengthen your intuition, protects and balance your aura, stimulate the throat chakra and help raise consciousness.
£7
My thoughts on the products
Except for the Handmade Good Luck Soy Wax Block, which I haven't used yet so I don't feel like I can fairly comment on, I love everything I've won. The presentation is gorgeous, I love the meaning behind all of the products and, most importantly, they work!
The lavender wax melts are very relaxing and I love using them in my wax warmer at night to feel calm before going to sleep. They also look adorable! The wax melts give off a very subtle and fulfilling lavender scent, which makes my room smell great.
Lavender is a key ingredient in one of my all-time favourite skincare products, the Kiehl's Midnight Recovery Concentrate, which I also find calming and soothing.
I also love both of the bracelets. It might sound odd but the cool feeling of the crystals on my wrist is so satisfying! I particularly love the Labradorite Crystal Charm Bracelet because of its cool and unique design. I've been wearing them both a lot.
Although I didn't pay anything for the products, they're all very reasonably priced and I wouldn't hesitate to repurchase them. The wax candles on Alyssa's store also look very tempting. I wish Alyssa and her store the very best for the New Year and can't wait to see her blog and store grow and flourish.
I'm so happy I won the giveaway, so thank you, Alyssa!