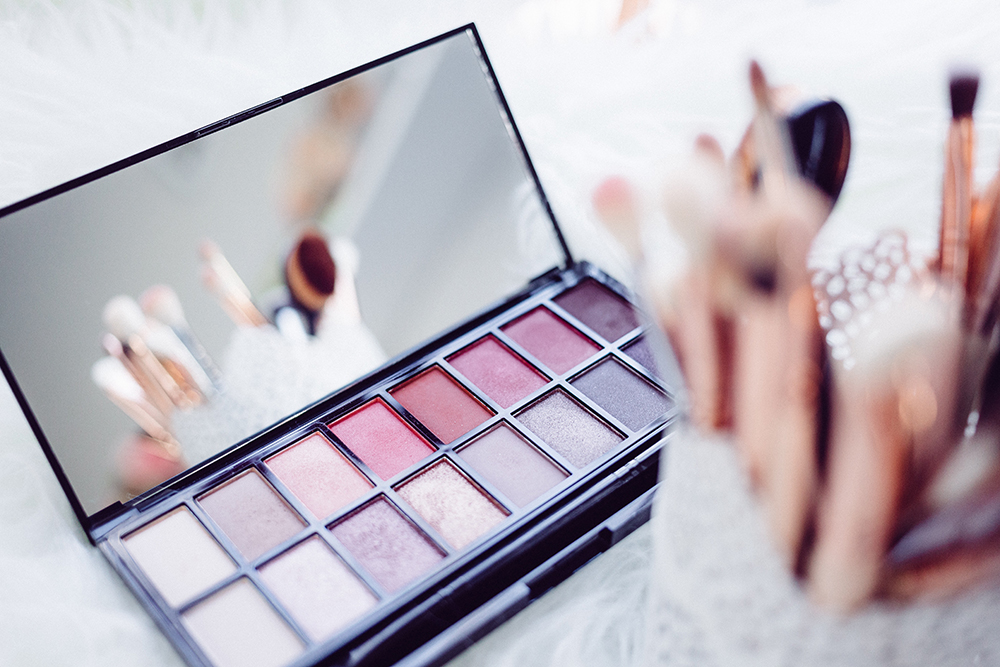 As I've been making an effort to really cut back on the amount of makeup and skincare products I buy, I've decided to round up some of the products that are on my beauty wishlist. Some of these are products I've asked for Christmas, some of these have been on my radar for a while and, to be honest, some of them I just want. Just because I'm not buying so many products, doesn't mean I can't think about them, right?
I've seen a big movement in people trying to curb their consumerist habits in recent times. And I don't think that's a bad thing. We often buy products on impulse because they look good or we buy into this idea that the product will make us look and feel amazing. It's fine to buy products but you can very easily end up buying things for the sake of it and ending up with so many products that you can't realistically use up.
What I'm saying is, you should still buy products if you want to, but just be mindful that you're not buying products unnecessarily or that you don't truly want.
With that in mind, here are some of the makeup and skincare goodies that I actually want. I'm expecting to receive several as Christmas presents and others I will look to purchase in the future once some of my current products have finished. I hope you like my beauty wishlist!
Makeup wishlist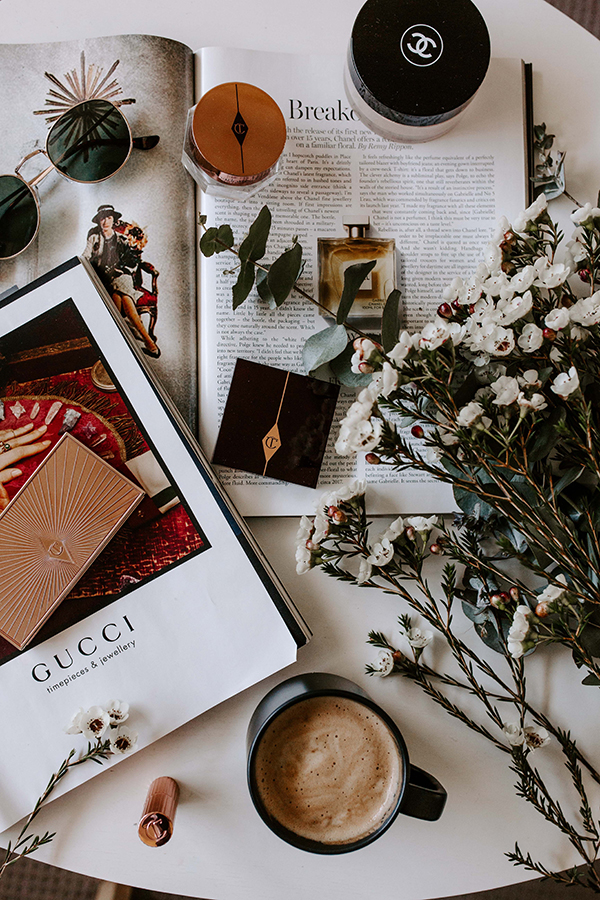 1. Glossier Cloud Paint
The Glossier Cloud Paints are some of the most popular blushers on the market. It's a cream blusher and Glossier offers a really interesting shade range. I don't have any cream blushers in my makeup collection, so a Cloud Paint would be a welcome addition.
(This is a product I'm pretty sure I'm getting for Christmas – yay!)
2. Charlotte Tilbury Airbrush Flawless Finish powder
After getting the Charlotte Tilbury beauty advent calendar last year for Christmas, I've become pretty hooked on the brand. Charlotte Tilbury's marketing department does an incredible job of selling the products because the makeup looks on Charlotte Tilbury's Instagram page are to die for.
I've heard amazing things about the Airbrush Flawless Finish powder and from the videos I've seen of the powder in use, it looks miraculous. I currently only use the RCMA No-Color Powder so a new setting powder would be nice.
(This is another product I'm expecting to get for Christmas!)
3. Kylie Cosmetics Ginger Matte Lip Kit
I've never tried anything from Kylie Cosmetics before but I love the look of some the products. Obviously, the lip kits are Kylie's most famous products and even though so many of the lipstick shades appeal, the Ginger Matte Lip Kit caught my eye the most. It's a unique reddy-brown lipstick which looks amazing and I know I don't have a colour like it in my collection.
4. KKW Crème Contour Stick
The KKW Crème Contour Stick was such a popular product when it first came out and I've heard nothing but incredible reviews about it. I don't actually own a contour product in my makeup collection – nor have I tried a KKW Beauty product – so this KKW Contour Stick would be a fab addition.
5. Kevyn Aucoin The Sensual Skin Enhancer
I don't know what it is about The Sensual Skin Enhancer but I'm really intrigued by it. This innovative hybrid product can be used as a concealer, foundation and for contouring, and I feel like I need to try it. I've heard brilliant things about Kevyn Aucoin so maybe it's time to see what all the hype is about.
Skincare wishlist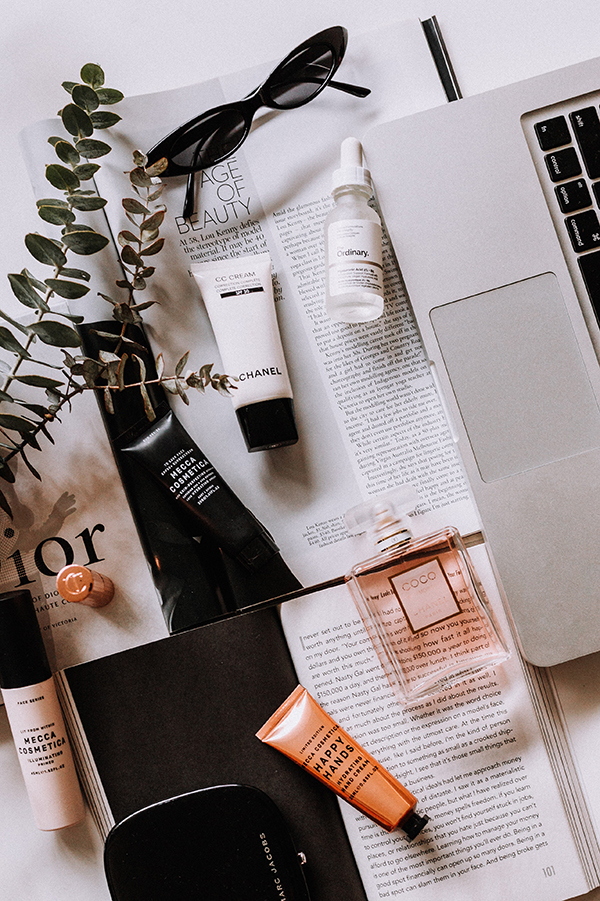 1. Peter Thomas Roth Water Drench Hyaluronic Cloud Cream
Peter Thomas Roth has been on my radar for a while now and the Water Drench Hyaluronic Cloud Cream sounds dreamy. I've been all about hydrating ingredients recently, which hyaluronic acid is known for, so I'd love to see how this moisturiser works on my skin. Plus, I've heard skincare fanatics rave about Peter Thomas Roth so I'm expecting it to be great!
2. Fresh Soy Face Cleanser
The Fresh Soy Face Cleanser is another popular (and affordable) product that I've been wanting to try for a while. One of my fave beauty bloggers, The Newbury Girl, has recommended this cleanser, too.
(Now, this is a product I know I'm getting for Christmas!)
3. The Body Shop Vitamin E Night Cream
Okay, so I adore The Body Shop's Vitamin E Overnight Serum-in-Oil because my skin always feels so soft and nourished after using it. So, I'd love to see if the Vitamin E Night Cream from the same range will deliver similar results. All of the products I've tried from The Body Shop have been pretty outstanding so I have high hopes for this one.
4. Sand & Sky Brilliant Skin Purifying Pink Clay Mask
I've tried a small sample of the Sand & Sky Brilliant Skin Purifying Pink Clay Mask before and I was amazed by the results. My skin felt clear, clean, rejuvenated and smooth. I know this pink clay mask is expensive but it was amazing. I'd love to have the full-size version! Plus, face masks are one of my fave parts in my skincare routine, so I know I'd use it.
5. Origins Energy-Boosting Tinted Moisturizer
After trying a few products from Origins before and being really impressed, I'd enjoy trying the Energy-Boosting Tinted Moisturizer. I saw Christen Dominique use this product in one of her YouTube videos and her skin looked lovely.
It's a sheer product that's supposed to match the colour of your skin when you apply it, giving a natural finish. I don't own a tinted moisturiser and the concept of this Origins piqued my interest, so I'd love to give it a try.
Final thoughts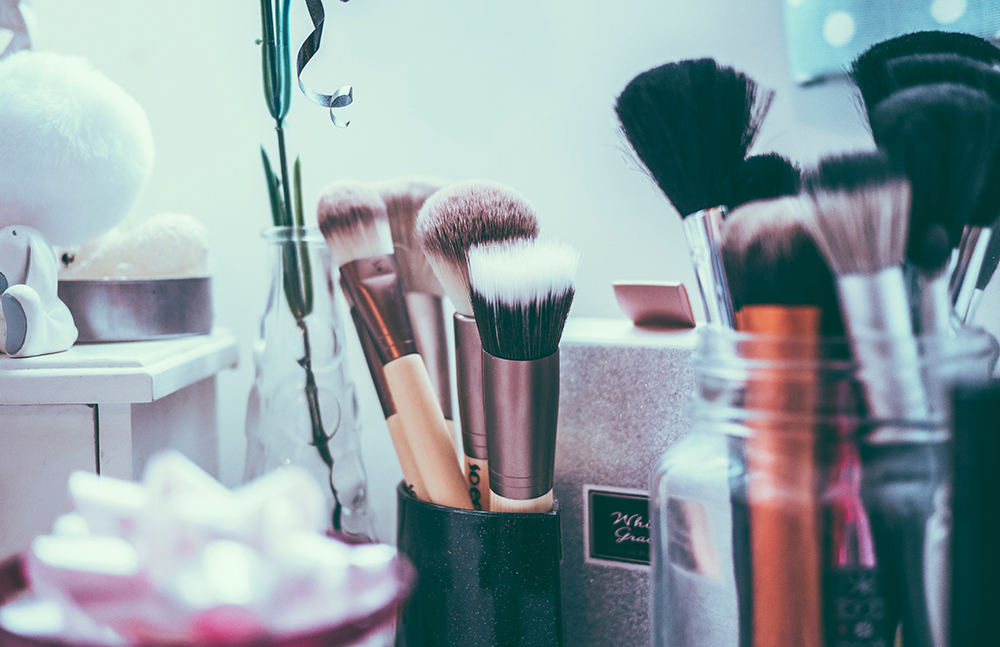 That's my beauty wishlist wrapped up! There are plenty more beauty products out there that I'd love to try but these are the ones that have been on my radar the most.
I'm pretty sure I'm getting a few of these products for Christmas, so I can't wait to update you with my thoughts in the future. I hope you enjoyed being nosey through looking at my beauty wishlist!
Shop my beauty wishlist
---
What's on your beauty wishlist? Let me know in the comments below!