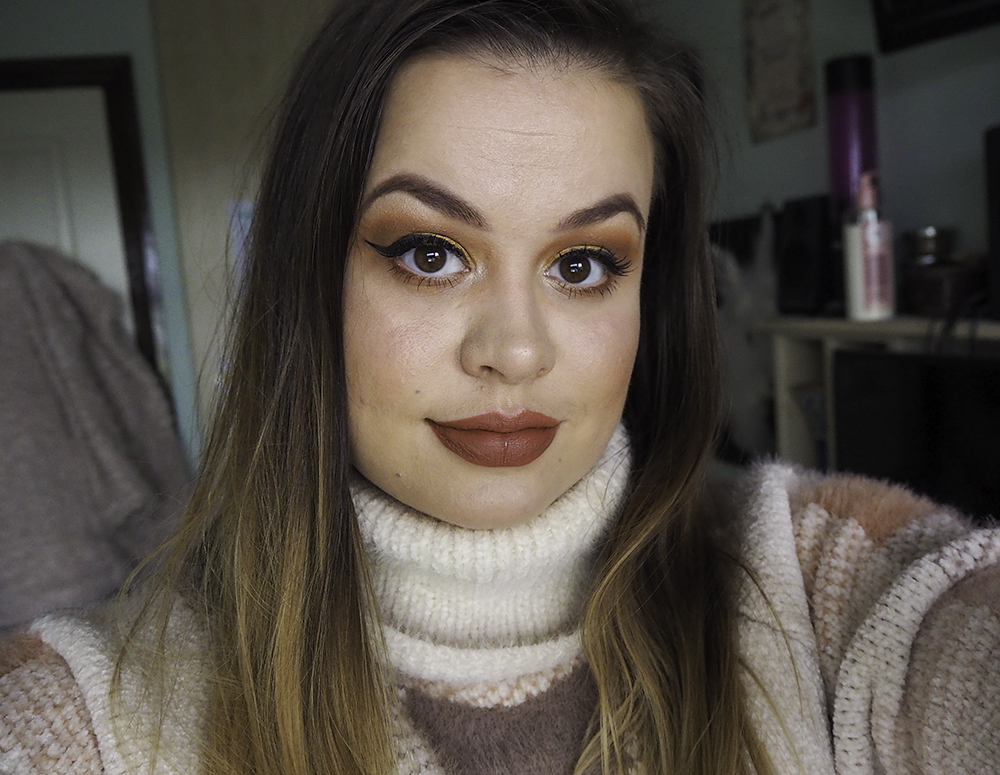 As it's October and the weather is noticeably colder, I decided it was time to share an autumn makeup look.
I personally love autumn with the fresh, crisp air and the pretty leaves in the trees with their red, brown, yellow and orange tones. Although it means the summer is over, autumn is really refreshing and I love the trends that this season brings.
My autumn makeup look can be created with any warm-toned eyeshadow palette that contains brown, copper and gold tones. I think this is a pretty versatile look and I hope you enjoy it.
Creating the eye makeup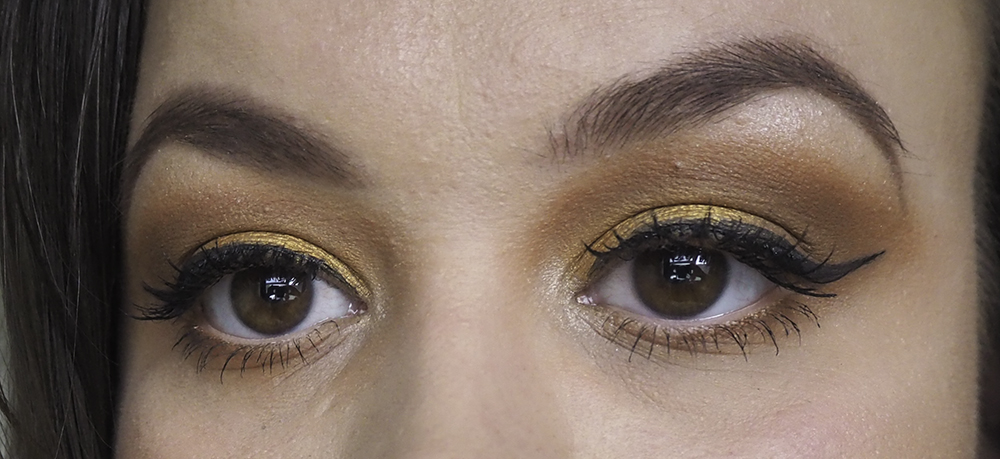 To create the eyeshadow look, I applied concealer all over my lids as a primer, before applying a light beige for my base shade.
Then, I built up my outer corners and crease with a coppery brown, which I blended out with a fluffy blending brush. I also used this same shade to drag underneath my eyes. Next, I deepened this same area with a darker brown to add more dimension to my autumn makeup look, blending out again with the same brush.
After, I used a concealer again to cut my crease halfway across my eyelids. I then wet a small, flat eyeshadow brush with setting spray to allow my shimmer shade to pop. I dipped the wet brush into a beautiful yellow-gold shimmer shade and packed it over the concealer.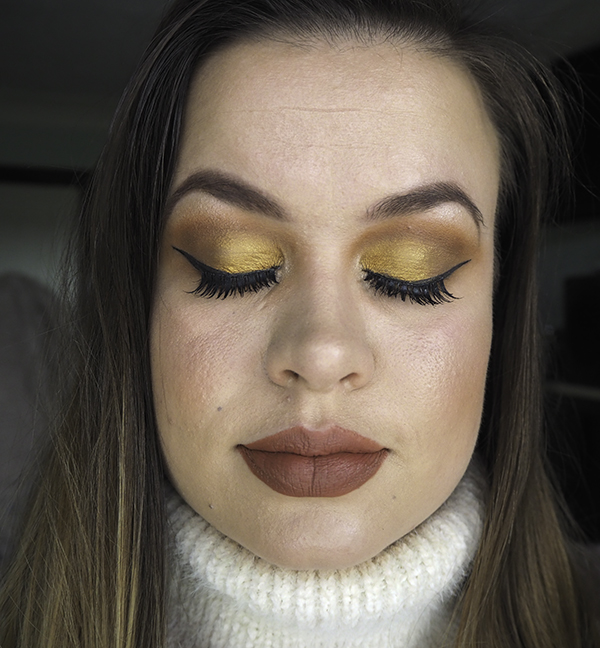 Once I'd applied the yellowy gold, I went back in with the dark brown halfway across my lids and blended outwards. This ensured that the gold shade blended more subtly with the rest of my eyeshadow. I also used this shade just above the yellow-gold in the crease area for the same reason.
Finally, it was a case of using a white shimmer shade in my inner corners and brow bone, applying some eyeliner, mascara and false lashes, then my eye makeup was completed.
Products used
Here's what products I used to create my autumn makeup look:
Face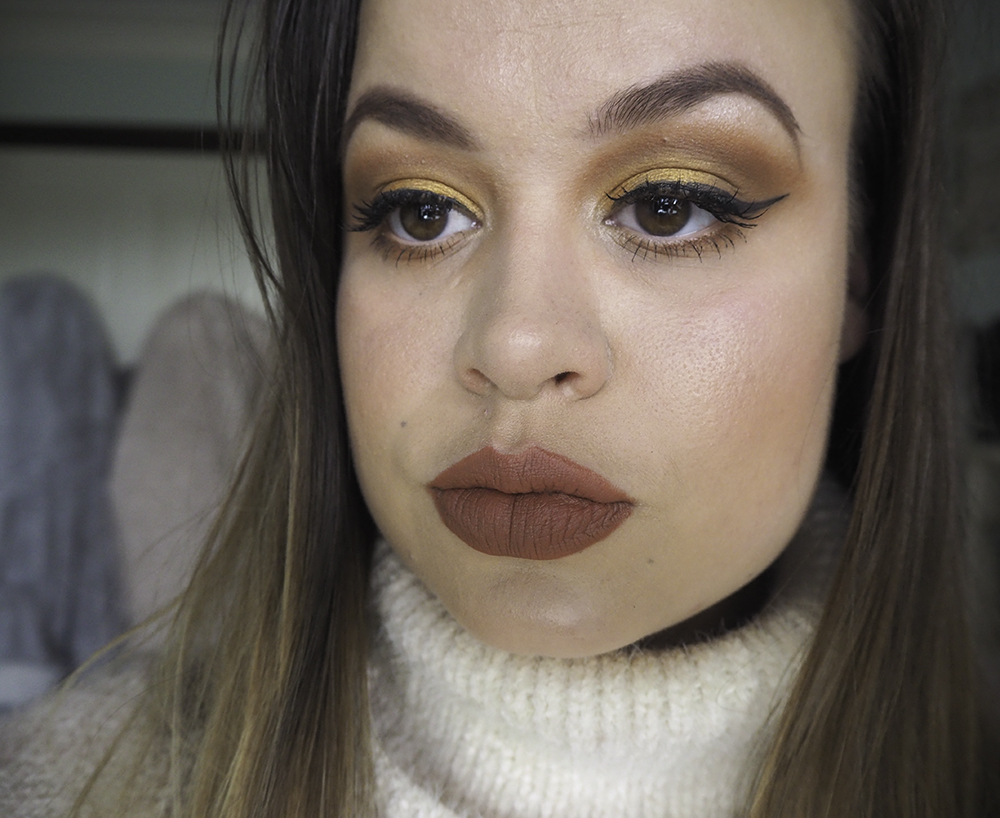 Eyes
Lips
To finish my autumn makeup look, I spritzed the Colourpop All Star Matte Setting Spray all over my face to keep my makeup in place.
Final thoughts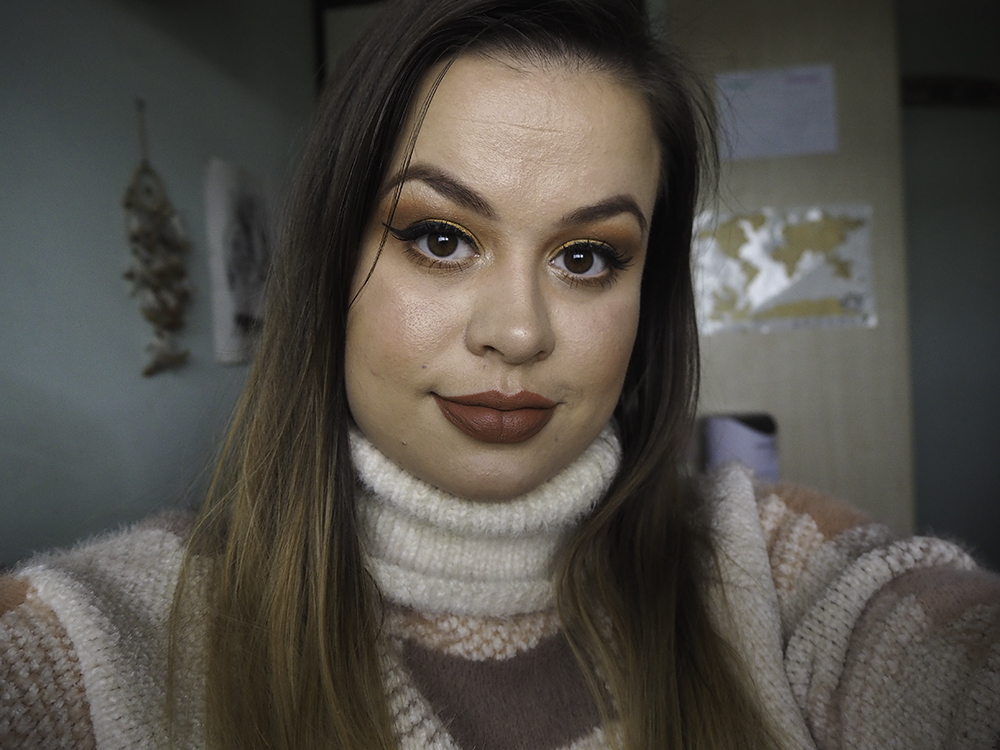 Although not my fave makeup look that I've created, I like this look a lot. I adore gold tones, so any look with that shade warrants an automatic win.
If you used a subtler shimmer across the lids, I think this is an ideal daytime look. But, with the bold gold shimmer, I think this autumn makeup look would be great for a birthday meal or some cute evening cocktails with the girls.
I hope you liked this creation and I can't wait to share my next makeup look with you guys.
---
What makeup looks would you like to see me create on A Woman's Confidence? Let me know in the comments below!