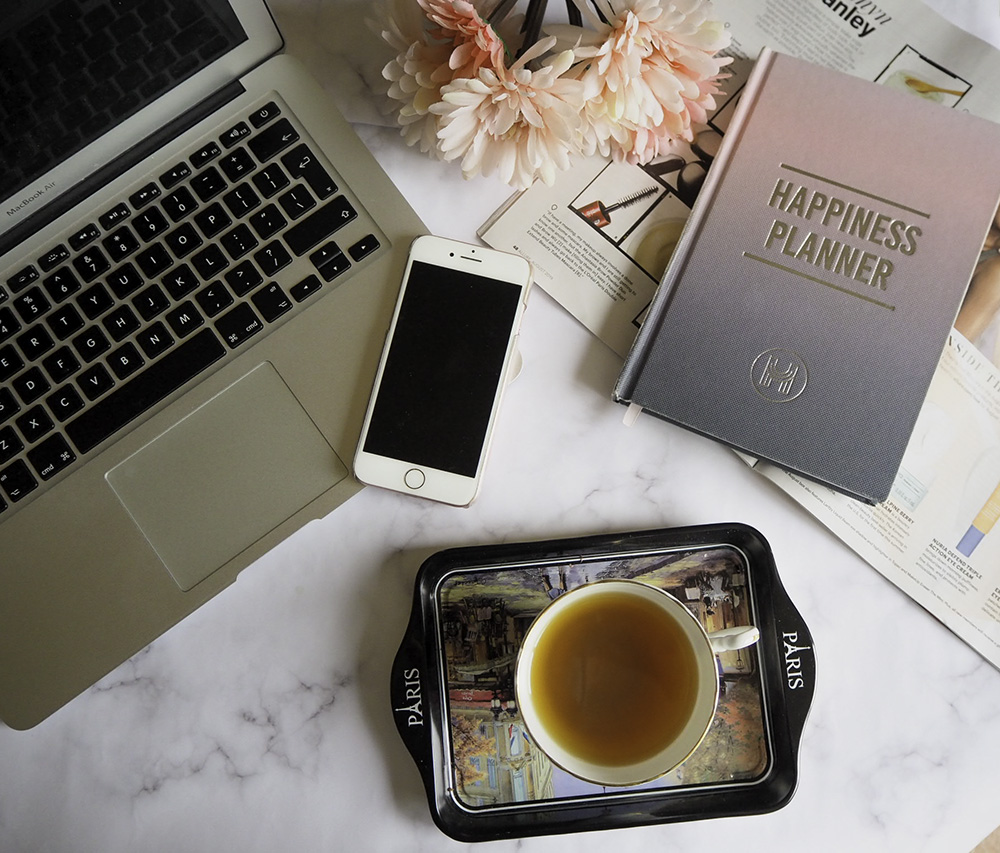 On the 25th of July, it was officially my one-year blogiversary. I'm so proud to have reached this milestone and even happier that I decided to start A Woman's Confidence because it's been a lot of fun and has helped me grow my own skills more than I could've ever imagined.
Although I didn't get into a serious blogging routine until the start of this year, I've certainly learned a lot about blogging. From SEO to DA scores, through to taking a half-decent photo and managing social media accounts, blogging isn't easy by any means.
But, in honour of reaching the one-year mark, I wanted to share with you all what I've learned about blogging. The highs, the lows and everything in between.
For anyone out there wondering whether to start your own site, I hope this blog post acts an encouragement to you to take the plunge and set it up.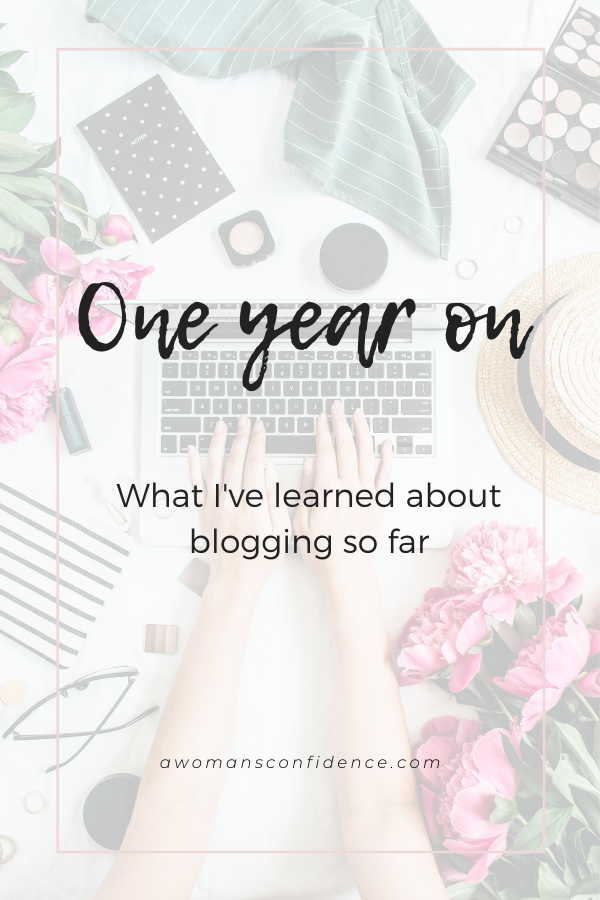 1. It's not easy
As I'm sure any other blogger will tell you, this shit ain't easy.
Blogging is a commitment and when you try to juggle it alongside a full-time job and other elements of your life, it's time-consuming. You have to learn to manage your time properly.
In a typical week, I write two blog posts, take relevant photos and then edit the images afterwards, schedule social media posts, promote my own blog posts, interact with other bloggers, read new blog posts, plus constantly look at ways of elevating my site and learning new skills.
Nothing worth having comes easy
This is all alongside having a full-time job, exercising, meal prep, chores, spending time with people I care about and ensuring I have some time for myself.
There's always something that needs doing when you're a blogger, so your work is never finished.
2. It's a love/hate relationship
I have spells where I love my blog and I have spells where I fall out of love with it. And I think a lot of other bloggers feel the same way.
When I haven't received many comments one week or perhaps I'm feeling exhausted from overworking, I sometimes ask myself: Is it really worth it? Although the answer is always yes, it can feel like I'm working really hard to no avail.
When I do have spells where I don't feel motivated by my site, I always remind myself that success is not a straight line.
But there are other times where I look at my site and I think damn, I'm so proud of all of the work I've put in and all of the content I've created. After all, not everyone owns a blog and it's important to remember that.
3. It can get technical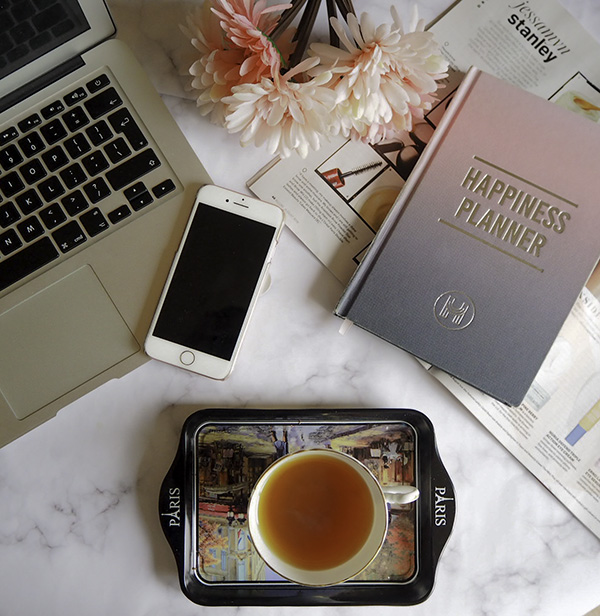 What the hell is a DA score? How do I navigate Google Search Console? What on earth does self-hosted mean? Should I learn more about SEO?
I guess it was foolish to think that uploading content online would just be as simple as writing a post and hitting publish…
4. Photography is harder than I expected
I thought taking pictures would be a breeze, but boy was I wrong. I'd always seen pretty flat lay photography online and thought it would be easy to create my own, but there's a real art to it.
Also, I hadn't truly considered that my iPhone 7 wouldn't get detailed close-up shots, which isn't helpful for when I want to showcase eye makeup looks I've created.
Since starting my blog, my photography skills have 100% improved the most. I've invested in photography props, I bought a proper camera (the Olympus PEN E-PL9, which I'm in love with), I've considered different angles for my shots, different layouts, I now think about colour palettes and themes for photos…
And don't get me started on editing photos.
I can do very basic work in Lightroom and Photoshop now, which has helped my images look brighter and more eye-catching, but there's just so much that I haven't even looked at yet. The image editing side of blogging kinda intimidates me a little bit.
In essence: photography is no joke and it's one of the main aspects of blogging I'll be focusing more on in the future.
5. Twitter is my fave social media platform
I never thought I'd like Twitter the most out of the different social media channels, but it's easily my fave. I've found the interaction on there to be genuine and engaging, plus, some tweets are hilarious.
As a blogger, Twitter has been a great way for me to meet other bloggers and share more about who I am online. It's the most personal channel out of them all, in my opinion.
So, for any bloggers out there who aren't properly harnessing the power of Twitter, now is the time to jump on it.
6. Tailwind for Pinterest is my best friend
Tailwind has been a total life-saver for my Pinterest as it has undoubtedly boosted my monthly views. I wouldn't be without it and it makes scheduling pins hassle-free.
For around £8 a month, this is what Tailwind for Pinterest helps me with:
Scheduling pins in bulk to different Pinterest boards simultaneously
Checking which of my pins are performing well and then re-scheduling them
Putting my most popular pins in a customised loop so that they automatically get posted to my Pinterest account every 8 weeks or so
Checking what pins from other accounts have done well on my own account and re-scheduling them
General Pinterest analytics
Seeing which boards have the most and least engagement, allowing me to delete boards that don't perform well
It's handy and user-friendly, so it's been one of my best investments for my blog.
7. Some of my most random blog posts do well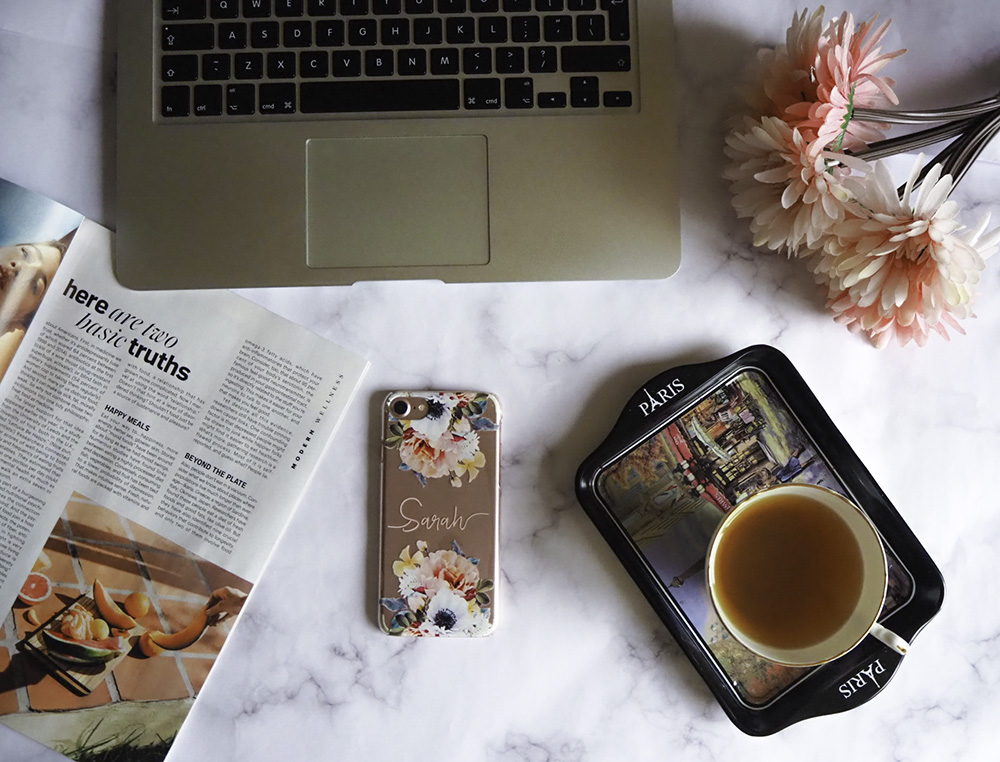 Some of my most popular posts on A Woman's Confidence are ones I wouldn't have ever predicted.
It seems like my product reviews are particularly popular, but that's more through organic searches. My 14 self-care ideas post did well and I wouldn't have expected that, as did my 'a thought on makeup' post and I wouldn't have predicted that to be one of my more popular blog posts.
I've just stopped guessing now.
8. Product reviews are my fave
As much as I love writing about a wide variety of topics on A Woman's Confidence, product reviews are my fave. I've reviewed a lot of makeup and skincare products on my blog, such as the Kiehl's Midnight Recovery Concentrate, the Caudalie Beauty Elixir and the Morphe Boss Mood Palette.
I think product reviews are my fave type of posts because I love trying new products, be it makeup or skincare, and seeing how they perform on my face. So, naturally, I'm invested in products and like to know a lot about the product and brand behind what I'm purchasing.
9. My work is valued
It's really nice to know that I have even just a few readers who enjoy and value my work and keep coming back to this lil' old blog.
I don't have tonnes of comments and views on my site, but I'd rather have fewer views and just a couple of readers who enjoy my work than have loads of views and comments, but with nobody really connecting with my writing.
Although I blog because I genuinely enjoy it, those few people I connect with really help keep the flame ignited.
10. Blogging is addictive
It's crazy, but the more posts I write, the more engrossed I become in blogging.
I know you're not supposed to be driven by numbers, but when you get your highest pageviews ever one month, it's so exciting and it makes you want to put in even more work as you can finally see it paying off.
Also, as my skills develop and I learn more, I find ways to improve my content, whether it's through the writing itself, the photography, the look of my site or what I talk about, I'm very motivated to elevate my site. I have a lot of ideas which just fuels the obsession further.
Having my own personal project keeps me focused and engaged at all times because the more work I put in, the more I get in return. So, that's why it's very addictive.
11. There are plenty of wonderful bloggers out there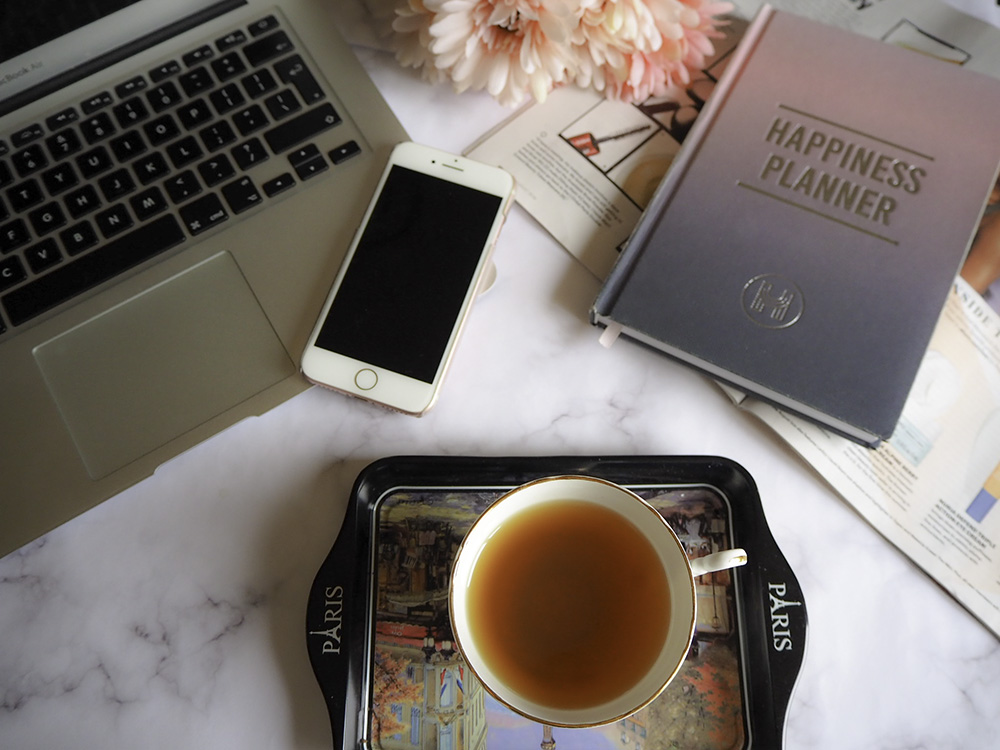 In all honesty, I've been surprised at how many talented bloggers there are out there. I've come across wonderful writers, incredible photographers, eye-catching websites and fab advice from people who spend all of their spare time building their little corner of the internet.
I've found myself inspired by the work of others and challenging myself to try out new avenues for my blog because there's just no limit on creativity.
I will share a blog post in the future on my fave bloggers so you can see who influences and inspires me.
12. The blogging community is amazing
I've met some truly incredible people on this blogging journey, which I know I've mentioned before, but it's so true. People I can call friends, people who support me and my blog at all times, and people who are working hard to hopefully turn their dream of blogging full-time into a reality.
I've been shocked at how warm and supportive so many bloggers are. I have some people who regularly interact with me on social media or on my site, which always brings a smile to myself and makes this blogging journey even more worth it.
13. I have a long way to go
What I've learned about blogging in just one year is pretty phenomenal, but it's only the beginning. There's still so much more I need to learn and want to achieve.
Plus, I'm not close to turning my dream of blogging full-time into reality yet, so there's still work to be done.
Here are just a few things I'd like to achieve with my blog in the future:
Master the art of flat lay photography (trust me, I have a long way to go)
Become a pro at image editing
Earn some sort of income from blogging
Work with some brands
Take some more blogging courses
Expand my monthly pageviews
But, I'm really excited to see what I'll achieve on my blogging journey in the next year.
14. Blogging is one of the best things I've ever done
Setting up A Woman's Confidence has been one of my best decisions. It's so nice to see how my blog has evolved over this last year and I've met some amazing people along the way too, making it all the better.
I wouldn't trade my blog for anything because of all of the knowledge I've acquired and the skills I've gained. I'm really proud of my blog and everything I've achieved with it.
Here's to the next year and many more years to come!