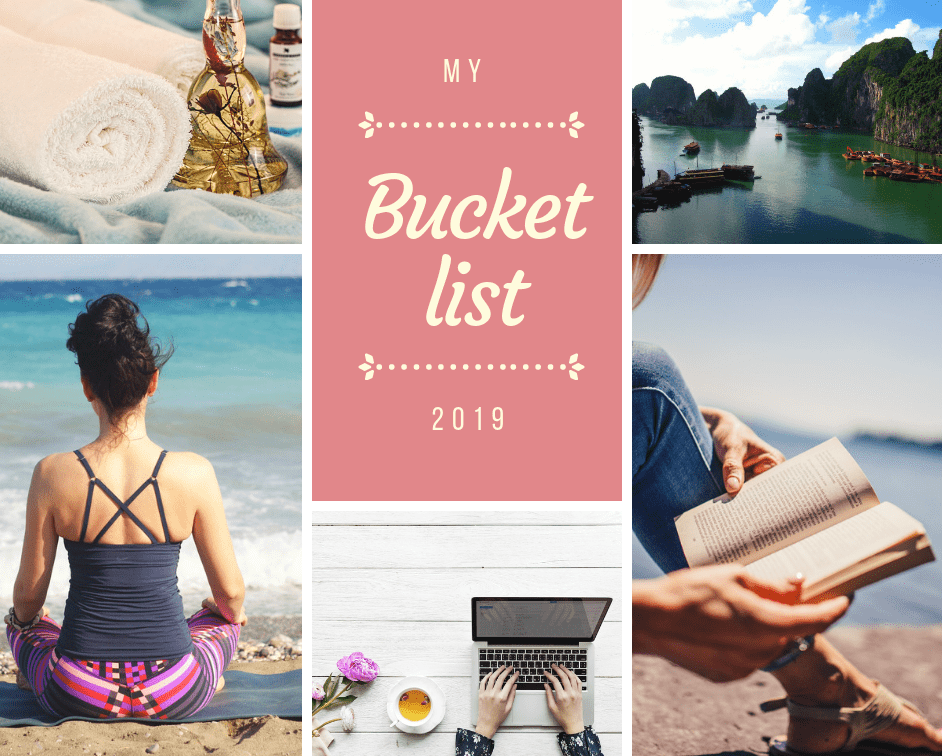 In this post, I share my 2019 bucket list and I hope to complete everything on the list.
I've never written a bucket list before and I'm normally pretty happy with how everything goes in my life, but it'll be cool to see what I set out to do this year and whether I do everything I want to by the end of the year.
I wrote a New Year's resolutions post last week, but this list is different and has some smaller, quirkier things that I'd like to do, rather than personal, self-improvement goals.
Here are the things I want to do this year:
1. Travel somewhere with my boyfriend Mckenzie
I'm gunning for Vietnam, but we both want to save for a house deposit and you've got to get your priorities right and Vietnam wouldn't be the cheapest option.
Instead, we're intending to do mini breaks in the UK. I'd like to go to Scotland or Cornwall, but if we went back to Bath, I'd be really happy because I love it there.
But I definitely want to go away with Mckenzie at least once this year.
2. Go on a spa day

Who doesn't love having a massage and being pampered?
I've been saying I'll go on a spa day for ages and still haven't been, so this definitely one for the bucket list!
3. Get a good grasp of Photoshop
This will benefit both my blog and my career. I often use Canva for my images, but I pay for Photoshop and there's a lot more that you can do with it. I just don't know how to use it properly yet.
4. Learn how to create a good flatlay
Good photography is definitely something that lacks in my blog. I see some bloggers with absolutely amazing and eye-catching images and I hope that mine can reach that level one day.
To start, I want to master creating flat lays. I want to start incorporating props, pretty backgrounds and interesting layouts, so my pictures stand out on social media, especially Instagram and Pinterest.
While my photography skills have improved since I started blogging, this is an area that I'd like to focus on more in 2019.
5. Get back into yoga
Whilst this is one of my New Year's resolutions, this is also something that I want to do for the enjoyment factor.
I love yoga and it isn't just a resolution I want to keep to get fitter and healthier, but it's something I've stopped putting so much time into recently. And I want to change that.
6. Dedicate more time to my blog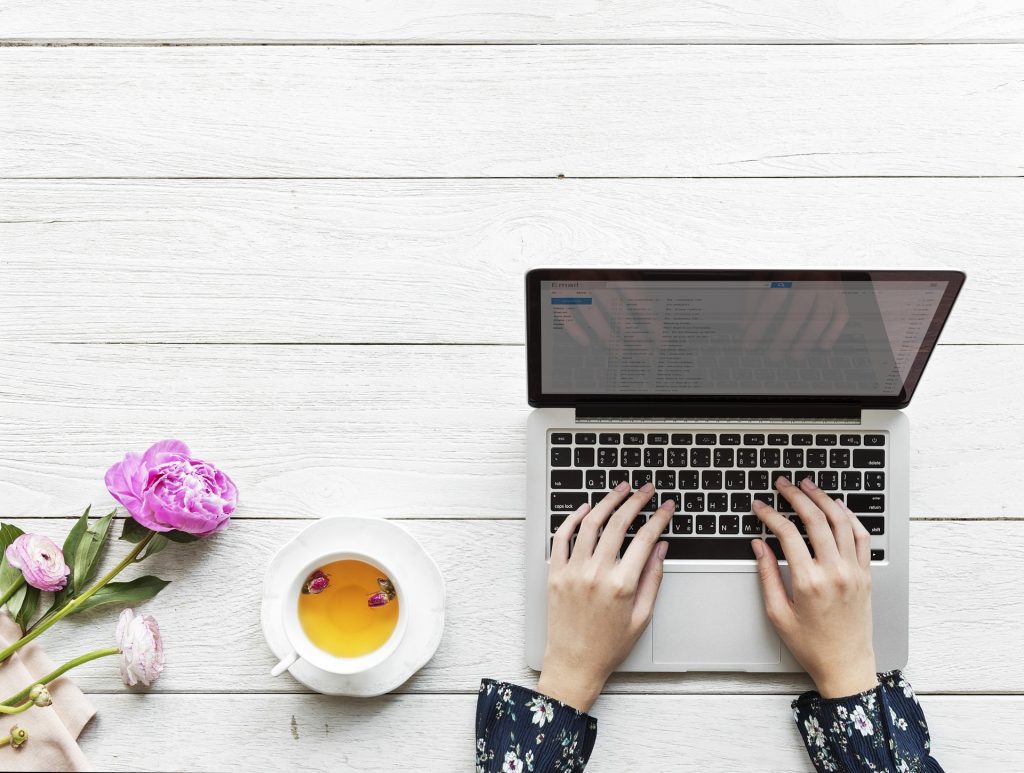 As I mentioned in my New Year's resolutions, I want to try and increase the amount I post to twice a week consistently (so far so good).
But I also want to spend more time on social media, interacting with other bloggers, growing my blog following, taking better pictures, improving my blog, learning more about SEO and affiliate marketing, reading more blog posts…
Basically, 2019 is the year of A Woman's Confidence.
7. Save a lot towards my house deposit
As much as I'm happy with how much I've saved towards my house deposit this year, I definitely want to try and save more this year.
This means trying to spend less on makeup and skincare where possible *cries* and being more sensible with my money.
8. Read more
This could be books, poetry, news, other blogs, magazines etc.
I read all day for my job as I'm an editor/writer, but I would like to widen my reading outside of that. Reading is a great source of learning and inspiration and it would help me grow my blog and help me in my job.
Ideally, a combination of reading the news, more blog posts and some books would be great, but we'll see how I get on.
9. Visit Manchester
I visited Liverpool last year, which I'd said I'd wanted to do for ages, and Manchester is one of the last major cities I've not visited.
I like going to different places (who doesn't) and I love the shopping in bigger cities, so I'd like to plan a trip to Manchester, even just for one night.
10. Be able to do Crow Pose

The absolute bane of my life in yoga is the Crow Pose because it requires a lot of arm strength, which I have none of.
Even when I used to practice yoga a lot a couple of years ago, I never even got close to being able to do Crow Pose. So if I could master this, I would be so impressed with myself and it would be a good indicator that I have some sort of arm strength.
11. Do a chocolate making workshop
My Mum and Dad did this a year or two ago and absolutely loved it. It sounded amazing and like something I'd really enjoy, mainly because I'm a chocolate addict.
Hopefully, I can rope somebody into doing a workshop with me this year (already doing bad with this whole healthy eating thing).
12. Visit my sister in France at least once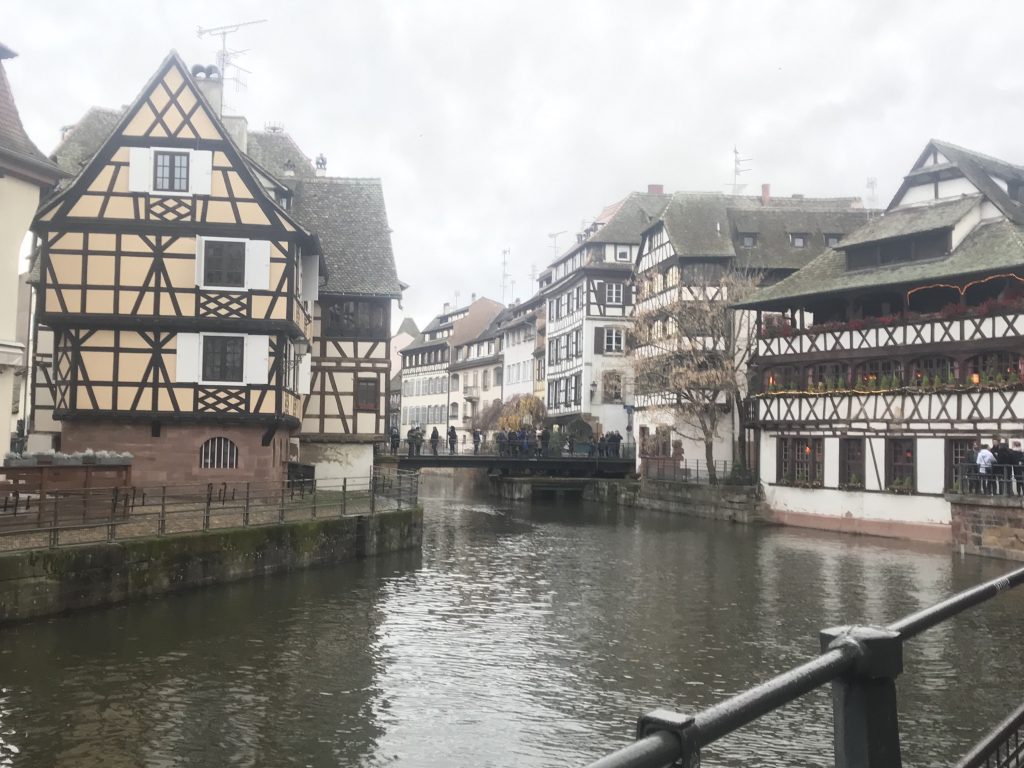 My amazing sister is currently on her year abroad in France for her degree in French, so I want to be able to go out to where she lives again and hang out.
I'm really close with my sister and miss having her around at home, so I'd love to go out to see her again, while also getting to discover some more places in France.
---
And that's my bucket list for 2019. What are you guys hoping to do and achieve this year?