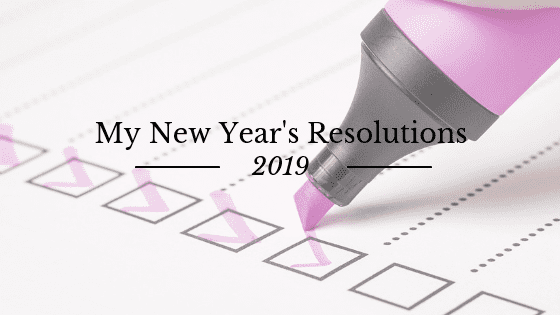 For this blog post, I wanted to share my New Year's resolutions for 2019. Then at the end of the year, I will reflect back on my resolutions to see which goals I achieved.
I can't believe 2018 is over, it came and went so quickly! But I feel like 2018 was a great year for me: I got my first full-time job, I started A Woman's Confidence, my arthritis got under control, I saved a fair chunk towards my house deposit, I traveled to lots of different places and I'd say I've become a lot more at peace with myself.
I'm hoping that 2019 will be just as successful for me, which is why I've wanted to set out some personal goals for me to achieve to become a better me.
1. Live a healthier lifestyle

This is literally everyone's New Year's resolution and I low-key think that this one will appear in my New Year's resolutions for the years to come because I'm always tempted by bad food lol.
But it would be good to improve my eating habits and exercise more.
I actually like a lot of healthy food, so I think I could achieve this goal pretty easily with a bit of willpower and effort. I just need to get into good habits and prep good food to take to work with me.
Exercising in 2018 was a bit choppy for me. I had spells where I was really on it and spells where I literally did nothing, so I want to increase my exercise and make it a part of my everyday routine.
Let's see if I can stick to this goal consistently throughout the whole year.
2. Lose 2 stone
I would be over the moon if I could achieve this!
Since starting my full-time job, I've definitely put on more weight. It's because it's an office-based role, so I'm sitting down all the day, which means any bad food or snacks slowly creep onto my waistline.
But I know that's not a proper excuse and I need to start taking care of my physical health too. If I lost 2 stone during 2019, I'd be really pleased.
3. Generate an income from blogging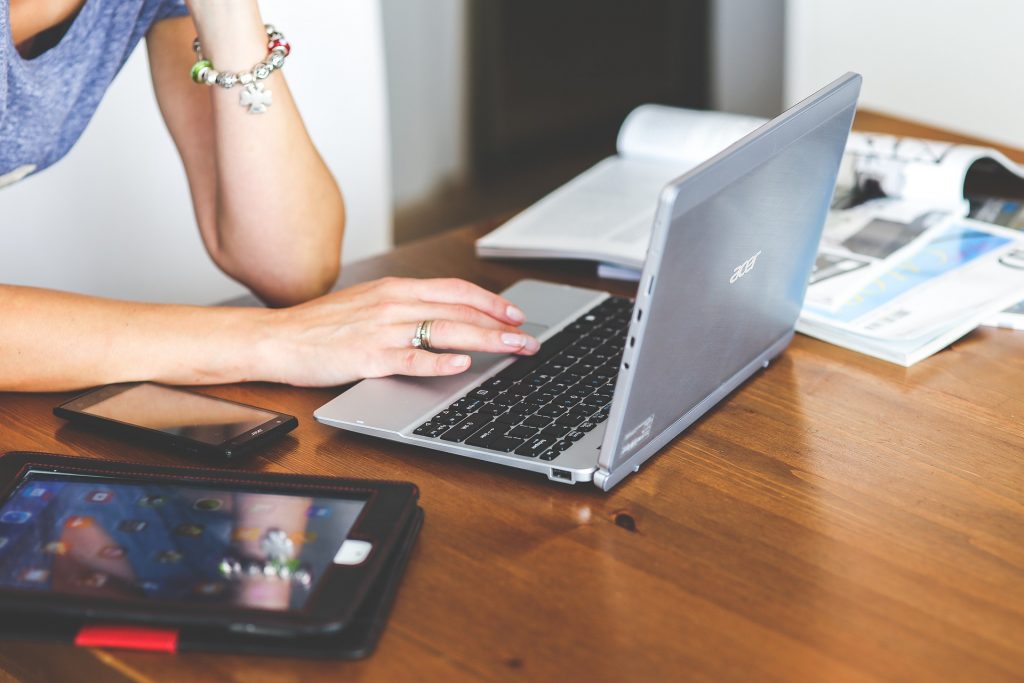 So far, I've not generated any money from blogging. To be honest, I'm cool with it because I love blogging and connecting with new people, but it would be really nice to start earning a bit of money from it.
Even just a fiver every month would be sweet.
My absolute dream would be to earn enough money from blogging to pursue that as my full-time career. I love having my own space, but it's difficult to keep on top of it with a full-time job too!
I guess I need to start looking at affiliate links and brand collaborations…
4. Post twice a week
In 2018, I made sure I posted once a week consistently, sticking to Wednesdays at 8pm for each post.
I achieved this fairly easily on the whole, depending on the post, but as one of my New Year's resolutions, I'd ideally like to post twice a week to increase blog traffic and be more productive in my spare time.
This would also help improve my writing skills a lot.
5. Get back into yoga (properly)

I really love yoga and when I practiced it, it benefited me loads, both physically and mentally. It's one form of exercise I found myself wanting to do rather than needing to do. In fact, I actually wrote a post about why people should do yoga because I think it's so good.
However, for 2019, I'd really like to get back into it like I was before.
I have arthritis and I found that yoga helped stretch my joints out and gave me more mobility. So becoming proficient at yoga would be a great goal for me to smash.
6. Have less road rage
Lol.
I definitely find myself getting annoyed at other drivers when they're either driving too slow or hesitantly. But I'm aware this is a bad thing and can be dangerous if you allow yourself to get too angry in the car.
Controlling my road rage will allow me to be calmer and avoid potential accidents as a result of being frustrated, so this is one of my most important resolutions.
It's also one of the resolutions I'm most sceptical about achieving, so we'll see how I do in 2019.
---
They're my New Year's resolutions, which I really hope I stick to so I can say I've achieved my personal goals and improved myself.
What are your New Year's resolutions? Let me know in the comments down below!